WHO Are we?
Father Thé-Quang Nguyen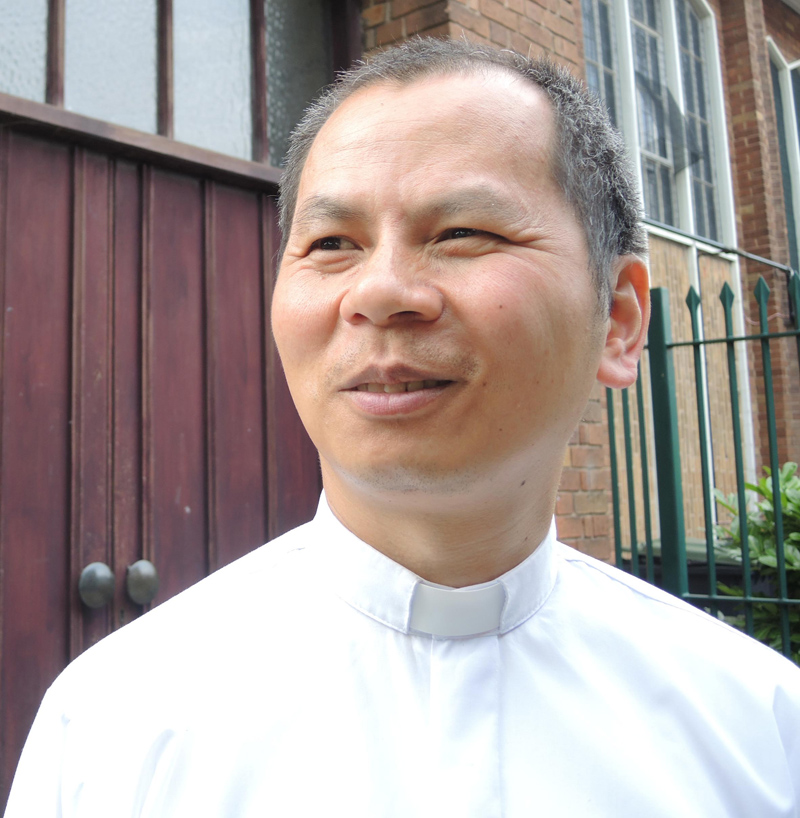 Thé-Quang Nguyen was born into a large family in Saigon, Vietnam. His father and two elder brothers were in the Nationalist Army during the war which was engineered by dirty politics. A politically designed peace brought the war to an end and left many people to suffer unnoticed.
Among the refugees who fled Vietnam was his father who came to settle in the UK in 1976. They were separated for nine years before they were sponsored by the British government to be united in 1984.

As a teenager, Thé-Quang settled in Birmingham to continue his secondary education. The loss of his grandparents, parents and siblings put him,as a live witness to the suffering of his people and his family, in pursuit for meaning of life.
He abandoned his degree study and started the training at St Mary's College, Oscott. Thanks to the inspiration and support of the many heroes in his life, including his family, his priest uncle (Fr Luke Pham Tuan Khanh), Fr Gregory Winterton (RIP), Fr Jerry O'Flynn (RIP), and Fr Seamus Gilroy (RIP).

The training at Oscott was a perfect preparation before God sent his servant on mission. The way he handles this fragile creature of his was with the care he showed through the staff and the students in the college and the faithful in the parish placements.

By God's grace Thé-Quang was ordained to the priesthood on 25th April 1998 at the church of Our Lady and St Gregory in Bearwood by Archbishop Maurice Couve de Murville. He was appointed as a curate at St Austin's, Stafford where he was mentored by Fr Kevin Dunn (deceased) as Bishop of Newcastle upon Tyne) in school chaplaincy and parish pastoral care for three years.
After he saw Fr Dunn replaced by Fr Kieran Conry and then Fr David Evans, Thé-Quang was appointed Parish priest of St Anthony's in Oxford where he inherited a vibrant parish of young families from Fr David Tams. It was his association with the nurses from abroad at John Radcliffe hospital that introduced him to Indian and Filipino food.

Having served in Oxford for five years, Thé-Quang was sent to the parish of Our Lady of the Angels and St Peter in Chains in Stoke-on-Trent where he made more friends with the artistic people of the potteries and the hospital staff, most of whom come mainly from India and the Philippine. During the nine years in Stoke, Thé-Quang enjoyed the love and support of the parishioners who contributed generously to the maintenance and improvements of the grade II listed Church.

As his confidence in working with young people grew through the occasional covers at Alton Castle, Thé-Quang was sent to replace Fr Frederick Sheldon at St Mary's in Uttoxeter where he shared the work in Youth ministry with Fr Michael Dolman. The changes in the Diocese cut short his time in Uttoxeter to two years when he was sent to succeed Fr Michael Dolman as parish priest of St John's and Chaplain to the Kenelm Youth Trust. In this new role, Thé-Quang had a privilege to work closely with the people who had a tradition of supporting the Priests and students at Cotton College. He also appreciated the community life with the volunteers who daily consecrated their work with the morning prayer of the Church.
As the Sacred Scriptures say: 'There is time for everything'. Thé-Quang was honoured to be asked by Archbishop Bernard Longley to take on for the first time two parishes of Christ the King, Kingstanding and Our Lady of the Assumption, Maryvale in succession to Fr Eamon Corduff. It is very reassuring for Thé-Quang to learn from the parishioners in these two parishes and the three schools of the support they readily give to their parish priest.
.
Sisters Minor of St. Francis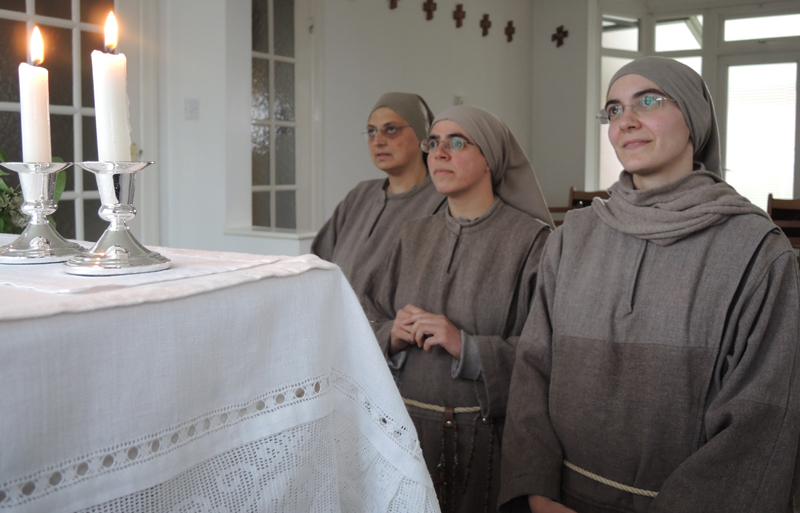 Sr Irene, Sr Michela, Sr Miriam
Convent of the Sisters Minor of St Francis
192 Hawthorn Rd
Deacon Jack Foxall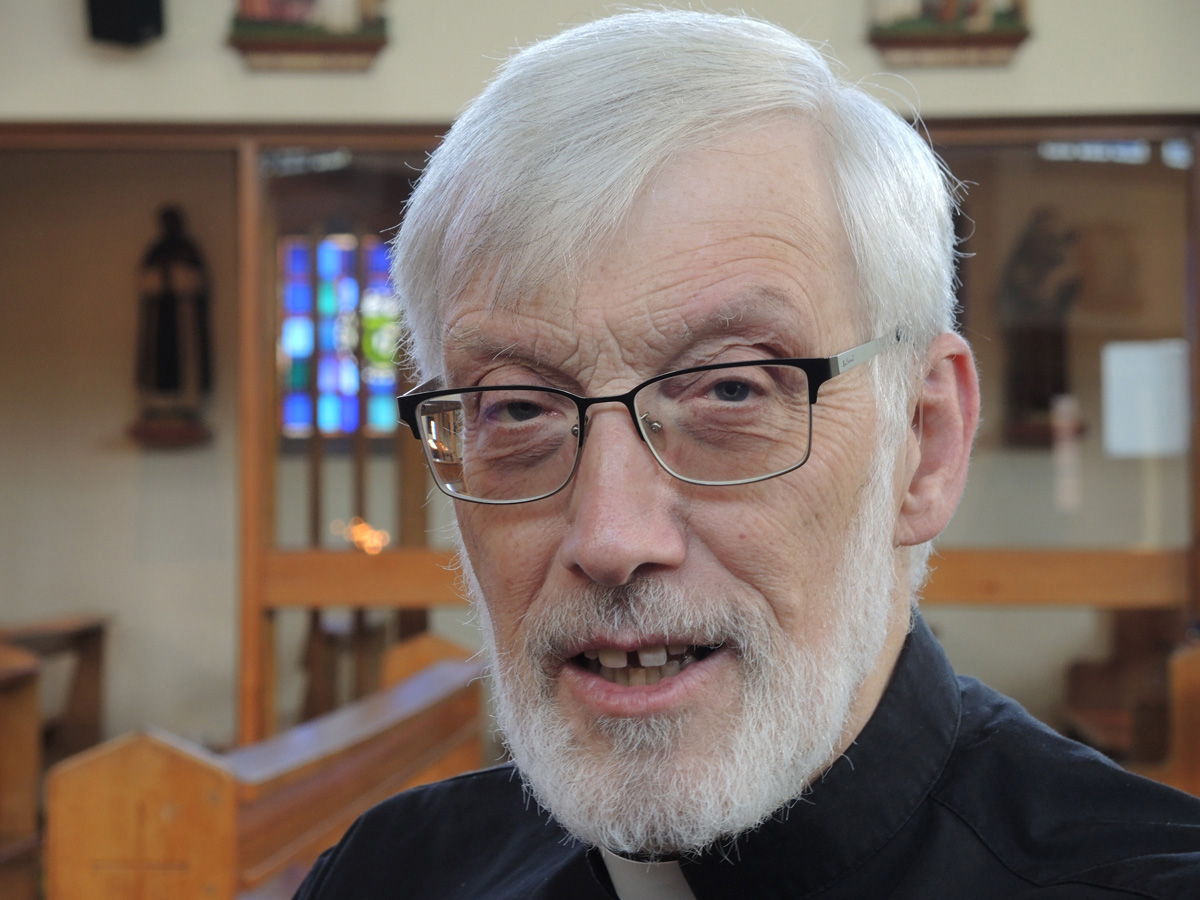 Jack was born in Kingstanding and has always lived there, or close by. He went to Cranbourne Road school (which is now known as Kingsthorne) and then to King Edwards, Aston; leaving in 1967 to join GPO Telephones as an apprentice.  After many different jobs within the company, he retired from BT in 2008.
In April 1972, he married Kathleen at Christ the King.  They were blessed with two sons who are both married and have between them given them three grandsons and twin granddaughters who take up a great deal of their time and energy!
He was Christened at St Luke's. However, it was only after they had a family that he started to go to church at Christ the King regularly. Jack became more involved with the church community by helping to organise social events. His interest continued to grow and, after attending the Journey in Faith evenings, he was received into full Communion with the Catholic Church in 1989.
In 1993 he was invited to became a School Governor for the primary school. He accepted the invitation and served for ten years.  He joined the SVP in 2005 and then felt a calling to do more for the Church.
In 2008, Jack began four years of formation and training for the Permanent Diaconate leading to Ordination in July 2012.
Jo Teece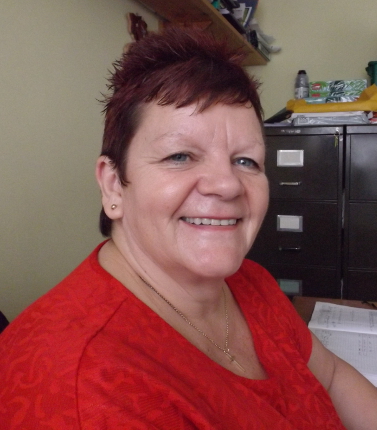 Jo has worked in administration since leaving school until 2006 after being made redundant from her job.  She was educated at Maryvale Primary School then at Cardinal Wiseman School.  When living in Great Barr she was a regular parishioner of Maryvale Church and then in 1986 she moved to Kingstanding and became involved at Christ the King Church. 
In 2006 Jo started voluntary work here with Fr Michael White, after a week she became the Administrator for Christ the King Church and enjoys her work here very much. This year, she celebrates her 10th year as administrator for Christ the King Church!  She does the day to day running of the office and sees to the appointments for baptisms, weddings and funerals.  She creates the weekly newsletters and organises mass intentions, fundraising and the parish social events.  In the last few years, Jo has also taken on the administration for Our Lady of the Assumption, Maryvale.
Jo is also an Altar Server and organises the Altar Servers for Christ the King School Masses.
Jo is very well known throughout Christ the King and Maryvale Parishes.  One of Jo's great passions is meeting and helping our Parishioners and is dedicated to Christ the King Church.