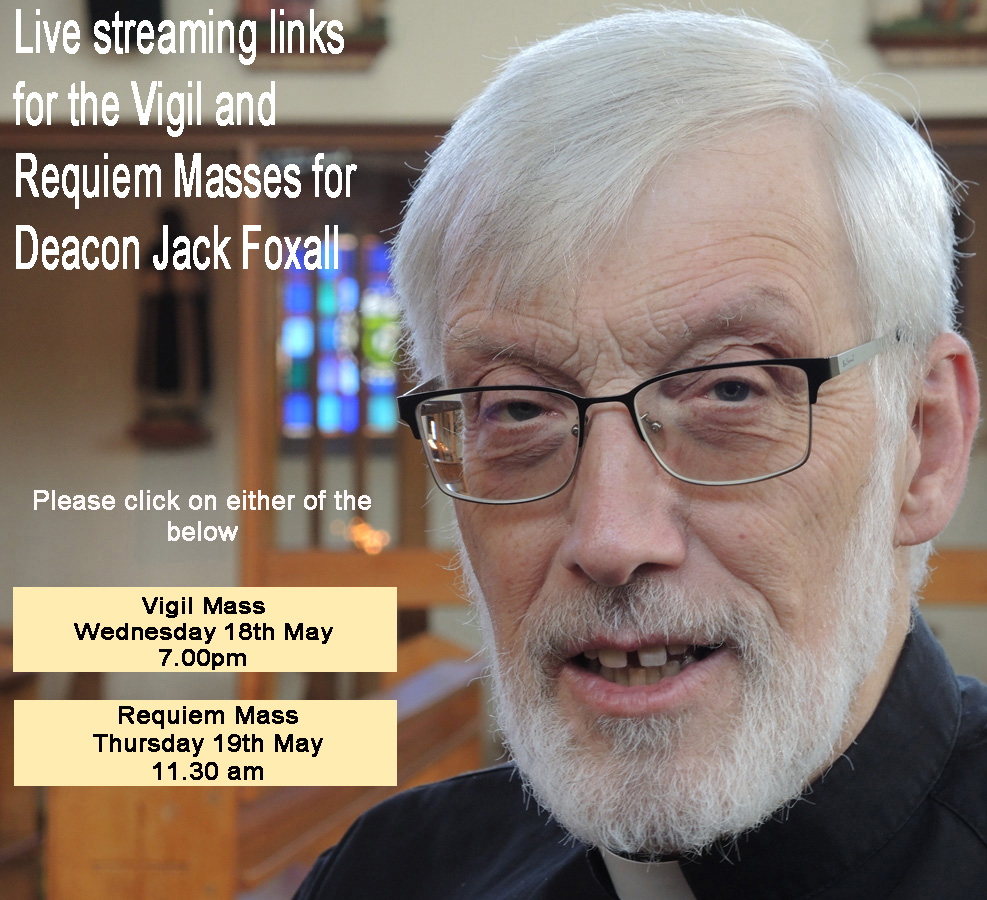 Jack was born in Kingstanding and always lived here, or close by. He went to Cranbourne Road school (which is now known as Kingsthorne) and then to King Edwards, Aston; leaving in 1967 to join GPO Telephones as an apprentice.  After many different jobs within the company, he retired from BT in 2008.
In April 1972, he married Kathleen at Christ the King.  They were blessed with two sons who are both married and have between them given them three grandsons and twin granddaughters
He was Christened at St Luke's. However, it was only after they had a family that he started to go to church at Christ the King regularly. Jack became more involved with the church community by helping to organise social events. His interest continued to grow and, after attending the Journey in Faith evenings, he was received into full Communion with the Catholic Church in 1989.
In 1993 he was invited to became a School Governor for the primary school. He accepted the invitation and served for ten years.  He joined the SVP in 2005 and then felt a calling to do more for the Church.
In 2008, Jack began four years of formation and training for the Permanent Diaconate leading to Ordination in July 2012.
Please pray for the repose of his soul, for Kathleen and his family at this sad time.